2022.10.27
Notice of Receipt of Medal with Dark Blue Ribbon by Hiroki Matsuo, President and CEO of Pacifico Energy for donations to Kyushu University
Pacifico Energy K.K. is pleased to announce that Hiroki Matsuo, President and CEO, received the Medal with Dark Blue Ribbon on August 27, 2022.
Last year, Hiroki Matsuo donated his personal funds to Kyushu University to support reserach at his old university. He has been awarded the Medal with Dark Blue Ribbon in recognition of his efforts.
Today, October 27, the award ceremony was held at the Pacifico Energy office and the certificate was presented by Dean of Faculty of Agriculture Miki Nakao Professor. Dr. at Kyushu University.
We will continue to contribute to the community and society through various activities in the future.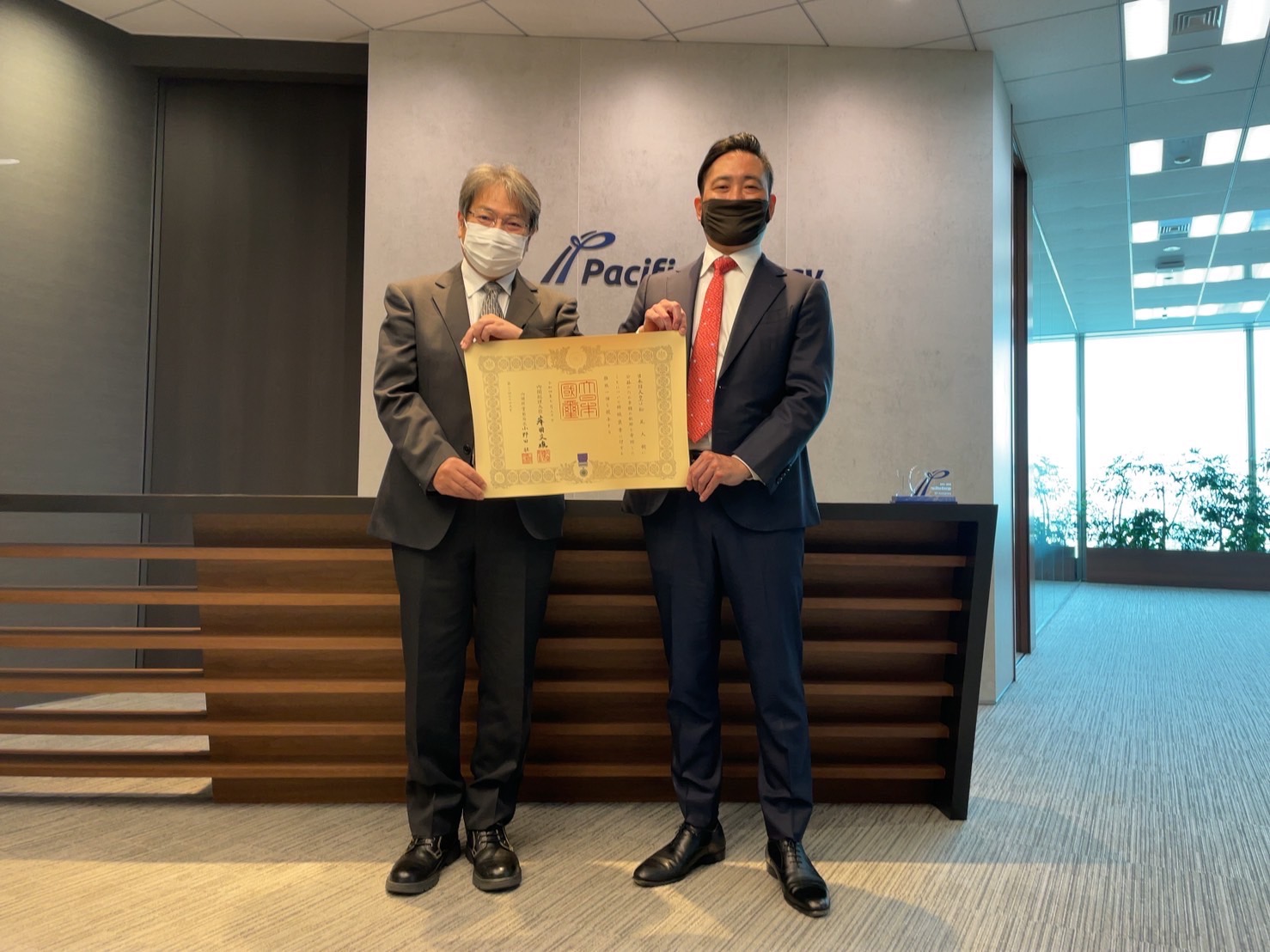 *The Medal with Dark Blue Ribbon is awarded by the Prime Minister of the Government of Japan to individuals, corporations, or organizations that have made outstanding contributions to the public interest.
Pacifico Energy
Public Relations
PR@pacificoenergy.jp