2023.01.16
Support the return of student loan for students in Miyazaki Prefecture with Corporate Furusato Tax Donation
In December 2021, Pacifico Energy provided support for the nurture of children and future generations in 11 prefectures where we have been operating solar power plants through the corporate version of Furusato tax payment.
Miyazaki Prefecture has established the "Miyazaki Industrial Human Resources Support Fund."It is funded by the prefecture, donations from companies in the prefecture, and corporate versions of Furusato tax donations from companies outside the prefecture including Pacifico Energy. These funds are used for the return of student loans for students who are employed by certified companies in the prefecture. This will also encourage young people to work for companies in the prefecture and help reduce the outflow of population.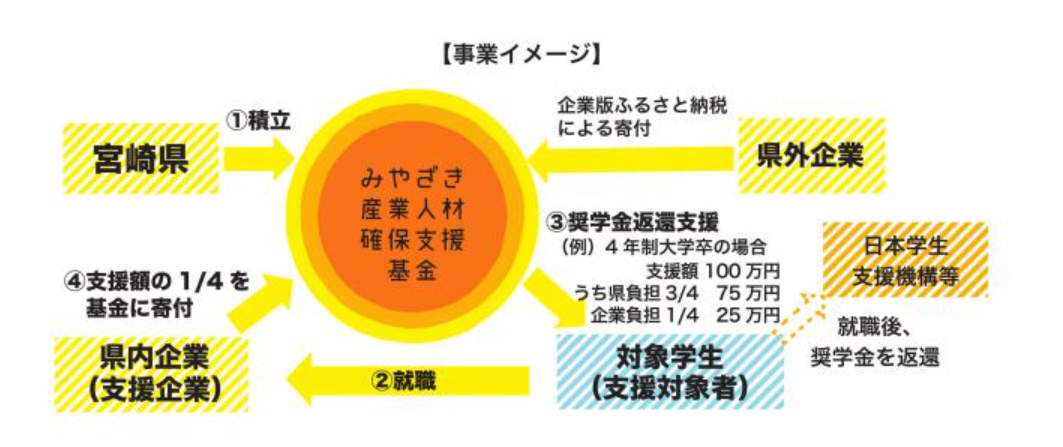 We are happy to support local revitalization and the nurture of youths and children who will lead the next generation through our Furusato tax donations.
Public Relations, Pacifico Energy
PR@pacificoenergy.jp